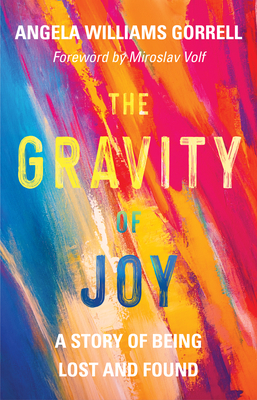 Angela Williams Gorrell
William B. Eerdmans, 252 pages
Published: March 09, 2021
"Many of us don't sense joy. We don't know how to be open to it, how to seek it, or how to share our longing for it. And often, even when it comes, we do not feel free to express it."
This assistant professor of practical theology at George W. Truett Theological Seminary and ordained pastor in the Mennonite Church USA knows firsthand about what she writes. The unexpected deaths of three family members within a span of four weeks – from suicide, opioid addiction, and cardiac arrest – cast her into despair. Those "weeks of hell" coincided with her work on the Theology of Joy and the Good Life project at the Yale Center for Faith and Culture. As a result, she writes, "Studying joy was … my job, but [that] didn't mean I recognized it or felt it."
Gorrell's newest book chronicles her journey from merely researching joy to experiencing it for herself. In her words, she works "to integrate research, Christian theology, and critical and theological reflection on lived experience in order to consider joy as a counteragent to America's crisis of despair." She maintains that despair develops when the pursuit of "synthetic happiness" – success through "high-impact achievements" like visibility and wealth – falls short, which increases the risk of suicide and opioid addiction, especially among young people.
But, she says, joy counteracts despair. Joy "is what we feel when we imagine we are living for and living out a story that matters" and extends beyond us. She describes joy as infectious, having grit, being anything but naïve, and rooted firmly in community — with others and with God.
It is through an unlikely source – the community formed from a year-long, weekly Bible study with women in prison – that Gorrell finds space to work through her lament. She discovers joy in the process. Her adept storytelling skills enable readers to sit alongside Charlotte, Vanessa, Gloria and others, as they share their struggles and pain. Their ability to embody hope for one another in a seemingly hopeless situation enables Gorrell to confront her grief, fear, and anger. Lament, she learns, is "a gateway to joy." And, as she mentions in the rebuilding of the Temple in Ezra's day, lamenting and rejoicing can happen simultaneously.
At times, I wanted a more segmented structure to this book, where everything about joy was in one chapter, the theological discussion in another, and so forth. However, by deftly weaving the threads of her personal experience in and out of the stories of the incarcerated women, interviews from the Good Life project, biblical references, and more, Gorrell illustrates in both word and structure that grief and joy are part of the same tapestry of what it means to be human and to be in community. And through it all, "God keeps showing up," she writes. "There is no deafening silence, imprisoned mind, or barren space that joy cannot breakthrough. Because joy is God, because it is what you feel while being ministered to, it can always find you."
I will have this book nearby as a reminder to faith communities to provide space for both lament and joy, especially as we journey through a pandemic. Gorrell's epilogue of resources on suicide, opioid addiction, and the Prison Reform Movement are also helpful.
Presbyterian Outlook supports local bookstores. Join us! Click on the link below to purchase The Gravity of Joy: A Story of Being Lost and Found from BookShop, an online bookstore with a mission to financially support local, independent bookstores. As an affiliate, Outlook will also earn a commission from your purchase.
The Reverend Sharon K. Youngs is pastor of First Presbyterian Church, Oak Ridge, Tennessee.